Search: 'This is probably the first film on malnutrition in Pakistan'
The Pakistani film 'Search' is probably the first film based on a serious and serious topic like malnutrition in children but it contains all the components of a feature film such as romance, action, suspense and thrill.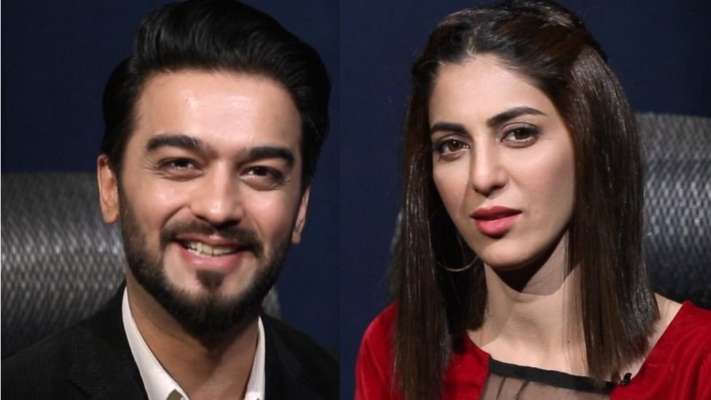 The film is being screened in cinemas today, while a special screening of the film will take place at the United Nations headquarters in New York on November 26, followed by the first Pakistani film to be screened in the United States. Will be honored.
Directed by Zeeshan Khan (ZK), 'Search' plays the lead characters Fariya Hassan, Ahmed Zeb and Noman Sami, while the other cast includes Mustafa Qureshi, Adnan Shah Tipu, Saleem Miraj, Mumtaz Kanwal and Hamira Banu.
Also read
The Pakistani film won two awards in India
https://www.youtube.com/watch?v=ala7XN5TfuM&feature=youtu.be
The story revolves around three students' medicals, whose life takes a new turn when they are sent to a medical camp in a remote village in Sindh, where they face other problems associated with local elders.
Actor Ahmed Zeb points out that 'the film has all the commercial aspects including a serious subject like malnutrition.'
Ahmed Zeeb plays the role of a doctor who travels from the city to the countryside to serve the people of his area.
"Many people came to the seat and said that your characters are closer to our lives," he explains.
Time will tell just how popular the movie is and how successful it is at the box office, but for the first time, actress Fariya Hassan, who is working in a movie, is confident because of the different theme and story of the film.
"I think the time is changing, now we really like to watch films," he says.
"If our neighbors are making such films in the country, why not in Pakistan?"
Thanking the hospitality of the residents of Umerkot, Gujjo and Muthi areas of Sindh, Ahmed Zeb said, "I have often noted that in Pakistani films Sindh is not shown while Punjab is very beautiful.
"When we went to these areas it was a pleasant surprise to see how beautiful places and beautiful people are."
Talking about his experiences during the shooting of the film, Faria Hassan said, 'I have a chest with children's graves. Which was very difficult. '
According to UNICEF, one-third of stunted children (underweight and overweight) are found in Pakistan. While the rate has dropped to 38 percent in recent years, it is still the highest in the world.
It should be noted that half of cases of stunted children in Pakistan are reported from Sindh province.