#HamzaAliAbbasi: Pakistani actor Hamza Ali Abbasi's decision to quit showbiz, mixed reaction on social media
The renowned Pakistani actor Hamza Ali Abbasi announced in a video message that he was leaving the world of showbiz and that it was "the biggest decision of his life".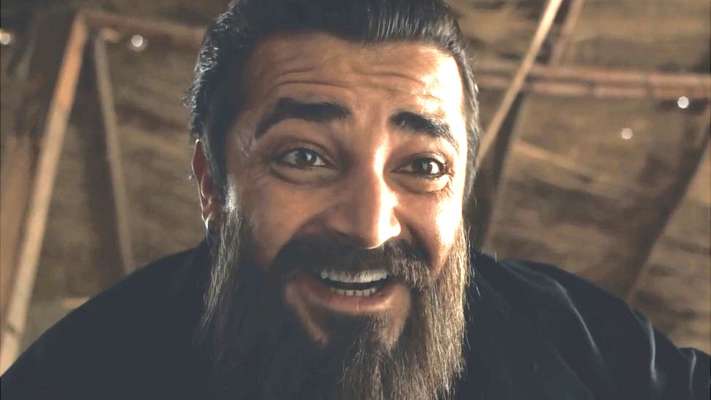 On Thursday, Hamza Ali Abbasi posted a 23-minute long video on YouTube titled 'From Dhrit to Islam' in which he describes his journey from childhood to adolescence.
At the end of it he announced that he was leaving the showbiz and would spend his life as a 'minor student of religion'.
His reaction to social media has seen mixed reactions.
Also read
Leading personalities who embrace Islam in the world of showbiz
Reham Khan sent a notice of defamation to Hamza Abbasi
'Mola Jet' in a new form
Hamza Ali Abbasi said, "I will now learn from the Ulema, learn from the people and make life dependent on God, Islam, death and the Hereafter."
They have said they will continue to create videos of their own for YouTube. 'That's all I have ever thought. Let's see what happens. '
React on social media
Since this message, Hamza Ali Abbasi has been the top trend on social media, especially Twitter.
In #HamzaAliAbbasi, people are expressing their opinion on the decision of the leading actor. While some people are happy with their message, some say it is simply a matter of getting attention.
Aisha Rao writes on Twitter: "Hamza Ali's video has made me realize how important it is to be close to God." I can proudly say that this man has impressed me. '
A user by the name of 'I Stand With Kashmir' tweeted that Hamza Abbasi was 'a leading star because he decided to leave the showbiz when he was at the height of his career.'
However, a social media user named Alwina asks, "Why is Hamza Ali Abbasi, the person attracting people?"
Salim Javed says that such 'confused' people use showbiz only to make money, fame and name. And then when these goals are met, the showbiz condemns. When their hobbies are fulfilled, they should retire. '
Omar Aftab Butt writes that Hamza Ali Abbasi is now among those who have been born again as Muslims and are now contractors of religion.
Some people think that Hamza Ali Abbasi is following in the footsteps of well-known singer Junaid Jamshed.
Junaid Jamshed was one of Pakistan's leading pop singers who got fame with his music band Vital Signs. However, in the 2000s, Junaid Jamshed became associated with the propagation and praise of religion by saying goodbye to the singer.
One user wrote, 'We are criticizing Hamza Ali Abbasi today. But what has he done with Junaid Jamshed? '
Only Hasan Khan wrote that according to him, "Hamza Ali Abbasi will be the Junaid Jamshed of the future."
Starring his career from the theater, actor Hamza Abbasi has worked in the famous TV dramas 'Man Mile' and 'Pyaar Afzal' and received a stint in director Bilal Lashari's film 'War'.
In the past too, Hamza Ali Abbasi has become a fan of the news because of his decisions.
Hamza Ali Abbasi
2
@iamhamzaabbasi
Thank God for all the love, best wishes & prayers from all of you. Feel truly blessed. 2
View image on Twitter
66.1K
1:56 AM - Aug 27, 2019
Twitter Ads info and privacy
8,437 people are talking about this
In August this year, they announced the marriage of Naeemul Khawar for the sake of Allah only, and in a simple ceremony the relations were tied to the groom.
He is one of the major supporters of Prime Minister Imran Khan and the ruling party PTI, while in the past he has talked about implementing a presidential system in Pakistan.
Hamza Ali Abbasi criticized Imran Khan's wife Rehman Khan's book after which Reham Khan sent him a legal notice that a five billion rupees honor case should be filed against him if he did not apologize. Will In response to the notice, Hamza Ali Abbasi said that he too sent a notice of defamation to Reham Khan. Recently, a private TV channel in Pakistan has apologized to Reham for the allegations broadcast against him.
Hamza Ali Abbasi is one of Pakistan's showbiz actresses who has been expressing her concerns over women's rights campaign 'Me To'. In April last year, he said, "A man jokes with a woman and makes a woman feel bad, but because of empowerment or some other reason, he begins to think of her as a woman, and years later the same woman says that He was abused but the man thought he was joking with consent. '
Remember that he will be seen in director Bilal Lashari's film 'The Legend of Moula Jet'. The film features major stars such as Fawad Khan, Mahera Khan and Hamima Malik, and is influenced by the famous Pakistani cinema movie 'Moola Jat' in 1979.